TROUT
TROUT SEASONS ARE APRIL-MAY & OCTOBER-DECEMBER
Kodiak Island has world class Trout fishing, for Rainbow, Dolly Varden and Steelhead.
We have had clients catch up to 60-70 steelhead in one day with the average steelhead averaging 32 inches.
5 Days, 5 Nights
Meals & Lodging included
Processing, Packaging and Freezing Included
Self Guided
Only $2,450
Web Special! No hidden Fees!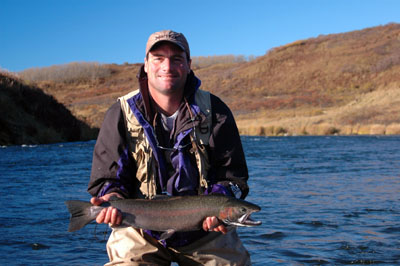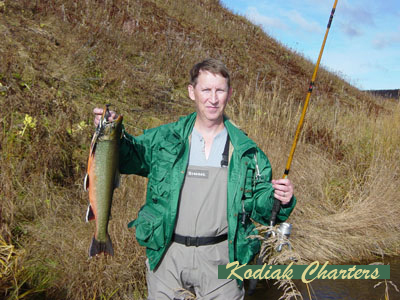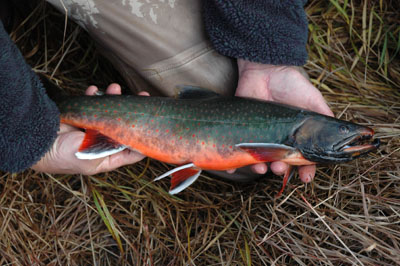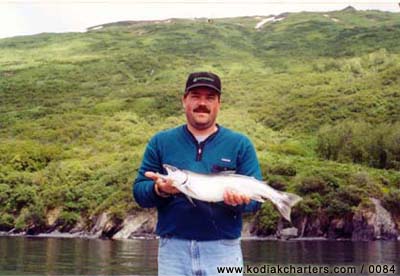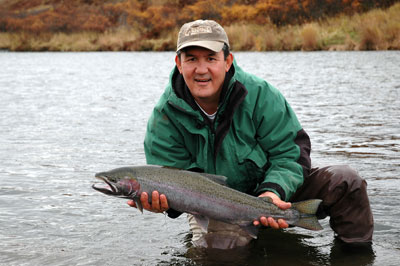 "We wanted to let you know how much fun we had. You have a good outfit, and a great crew. We may of created a fishing monster out of Chicki"
- SONNY & CHICKI NORRELL
"Thank you for all you did to make our trip fishing one of the best we have ever had. You and your staff went far beyond what we expected. We want you to know we felt like family and consider you and your's family. Looking forward to our next trip with you and will tell everyone if they want to go fishing we know where!"
- GENE LAYTON
"Just wanted to let you know what a wonderful time I had on a recent fishing trip at your place. I have wanted to go to Alaska fishing for a long time and was beginning to think that i was not going to do so this was a BIG check off my bucket list. All of you were GREAT and your hospitality was over the top. You made us feel right at home. The food was excellent and I enjoyed too much of it because when I got home and got on the scales I did not like what I saw. My family has really enjoyed the fish I brought home. Thanks again for a wonderful trip and giving memories that will last a lifetime!"
- JERRY SNELL
"I will be talking to some of our team members and will be reminding them of the best fishing trips of our lives in hopes to convince them of another return visit this year. I get to tell stories to this day on our past trips and will always remember you, your family and business for the life time of memories that you have given us. Thank you for continuing to keep my monster halibut on your webpage, I still have bragging rights to this day with my kids."
-MEL WEIDNER
"We are still enjoying our fish. What a great trip it was. My husband and grandson are ready to come back."
-VICKI RADLE