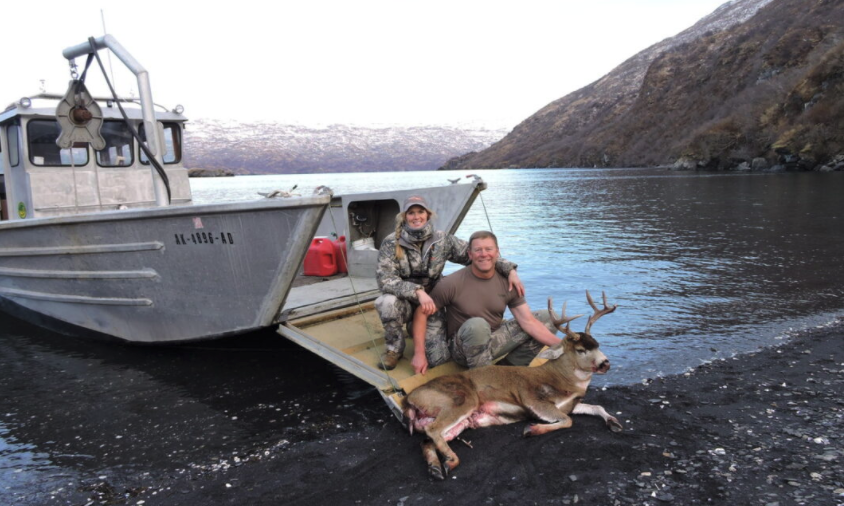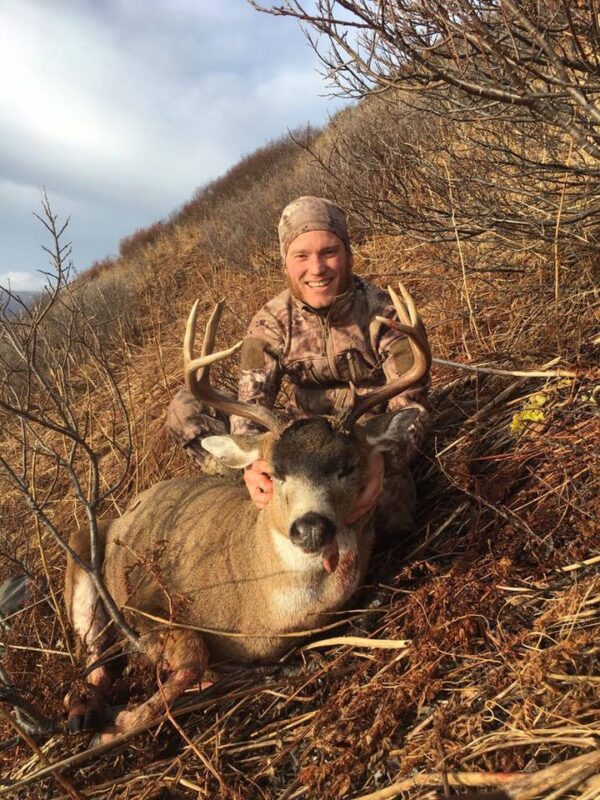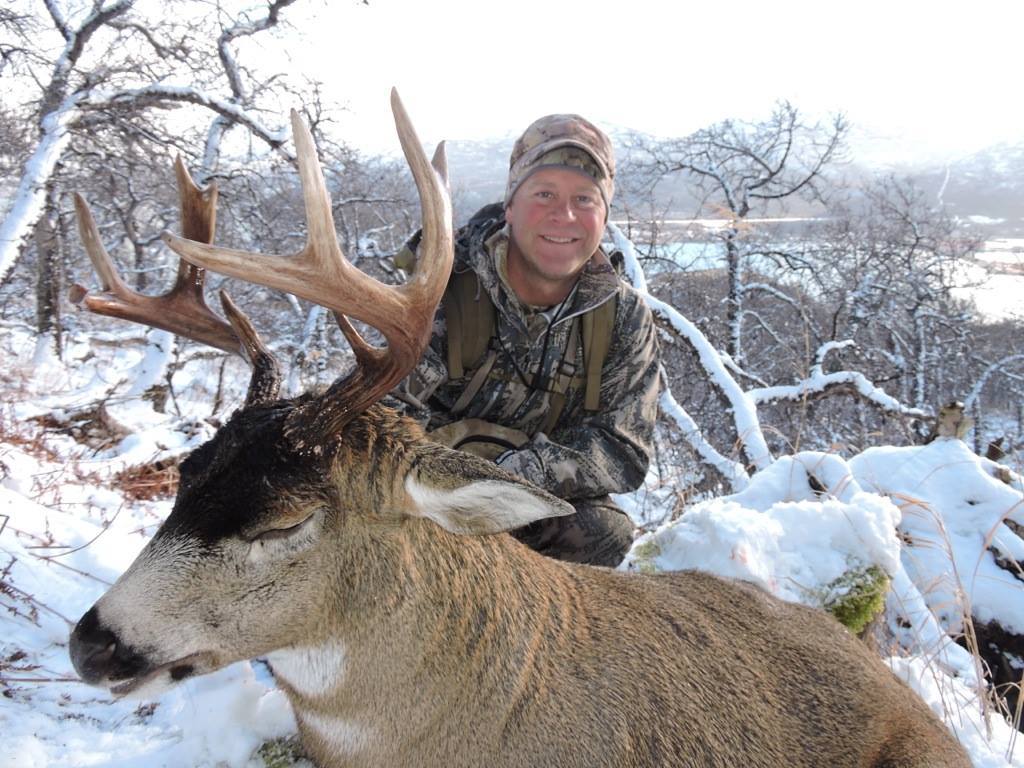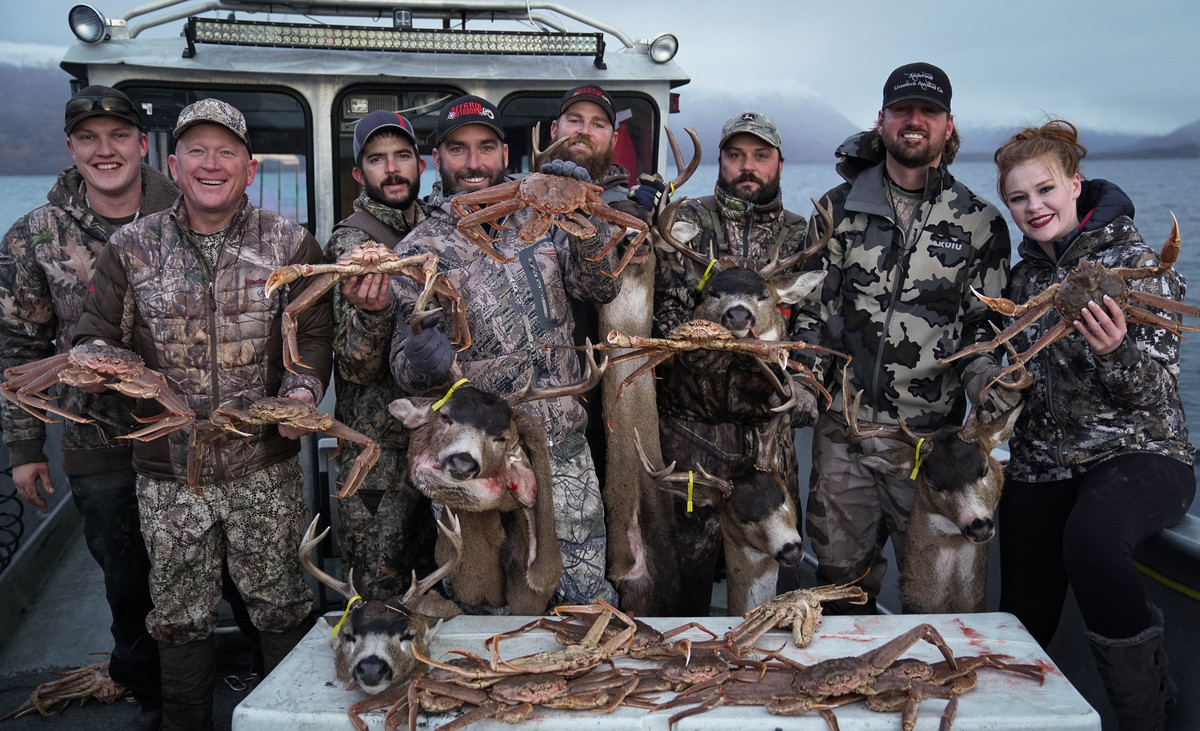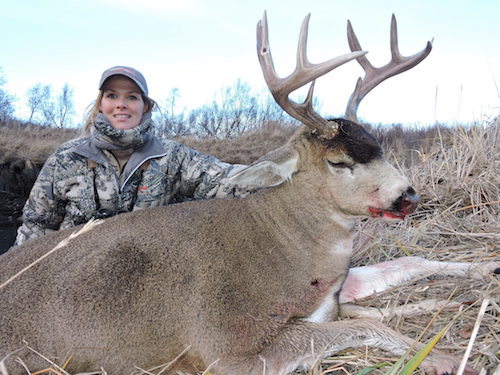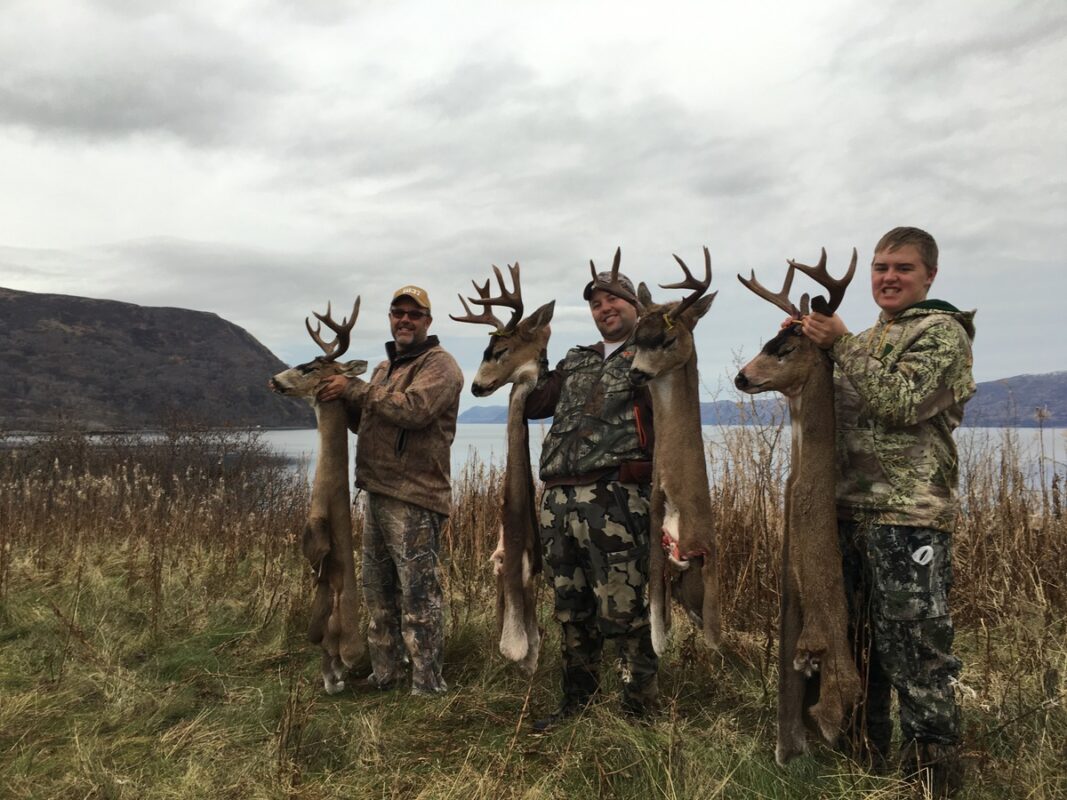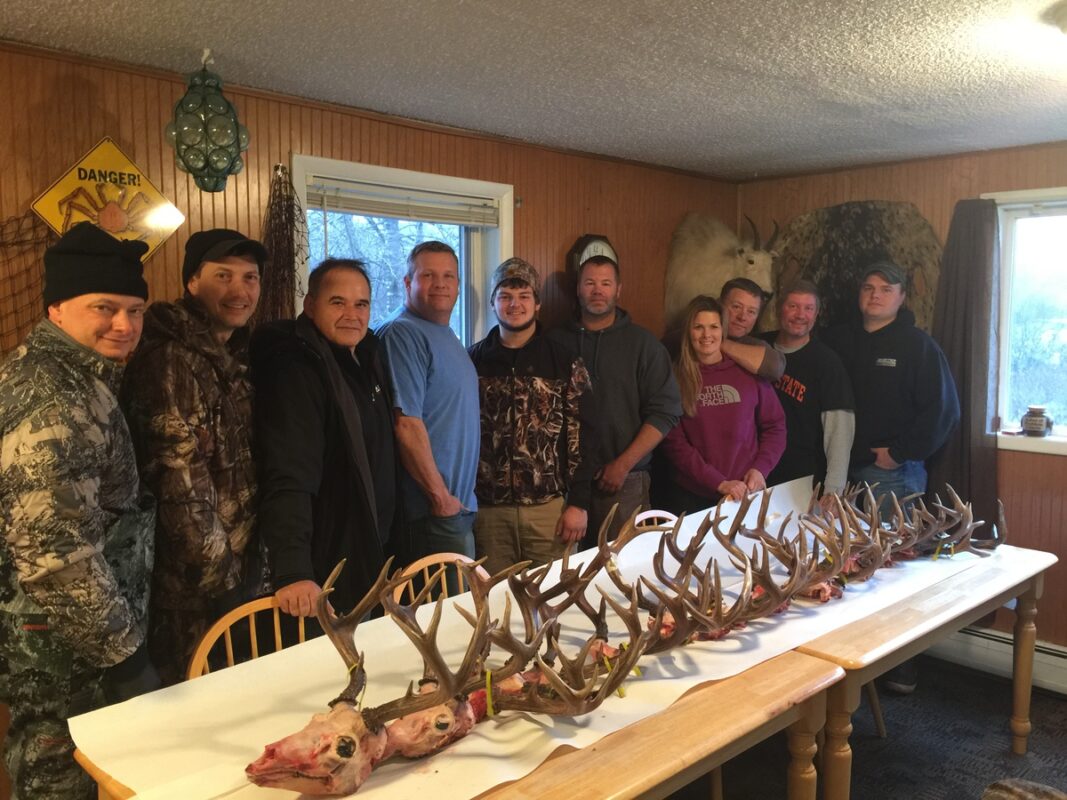 Allowed (3) Deer Per Year / Self Guided / Pricing and Combos Available
Latest Updates: 2021 was another great hunting season!
There are rumors of winter kill the previous year which are true, however, they only pertain to the North and East sides of Kodiak Island and not our area on the South West corner of Kodiak Island-which was only mildly impacted.
Kodiak has world class Sitka Blacktail deer hunting, most all of record book Sitka Blacktail deer come off of Kodiak Island and out of those most are recorded in our area.
The rut: the Sitka Blacktail deer on Kodiak island enter the rut the last week of October and goes through the first week of December –our hunts end in the middle of December because the deer start loosing their horns.
We have lots of deer, with a possibility of seeing over 100 deer a day during the winter months of October, November and December.
Success rate for a decent buck is approximately 95%